An app platform to supplement your brand
Morningmeister puts your morning show or morning news on your viewers' bedside tables letting them wake up with your team each and every day.

Easy management
Setting up Morningmeister with your customizations is all you need to do.

Automation
Let Morningmeister data mine the content to help reduce your workload.

Cash in
Supplement your revenue stream with dynamic ads.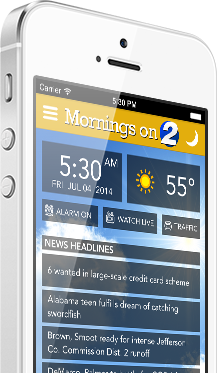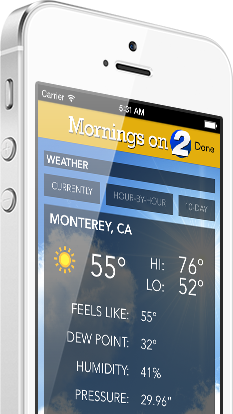 News, Weather,
Alarm Clock... and more!
Morningmeister offers news, weather, traffic, a live stream, and an alarm clock all in a compact, easy-to-navigate package. Customize the app with your graphics, custom alarm music, and additional content to showcase your recipes, gardening segments, zoo outings, exercise sessions, cultural happenings, etc.
Learn more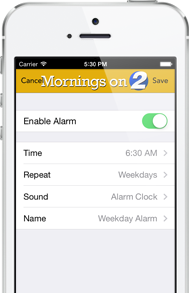 Phone and Tablet
Morningmeister comes as a universal app for both phones and tablets (coming soon). More features will be added including timers for cooking morning show recipes!